Accordion dos-a-dos structure following a poetic narrative.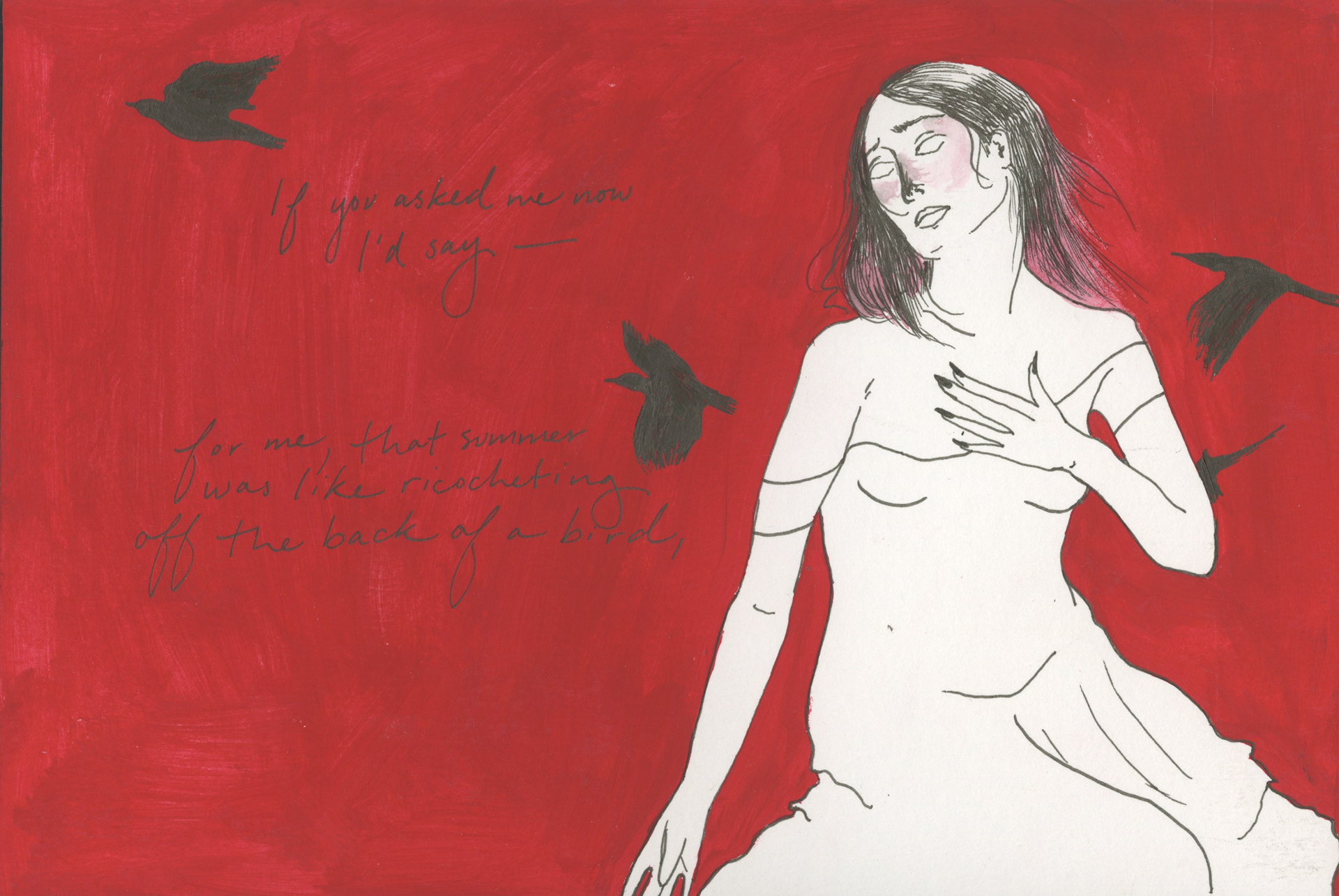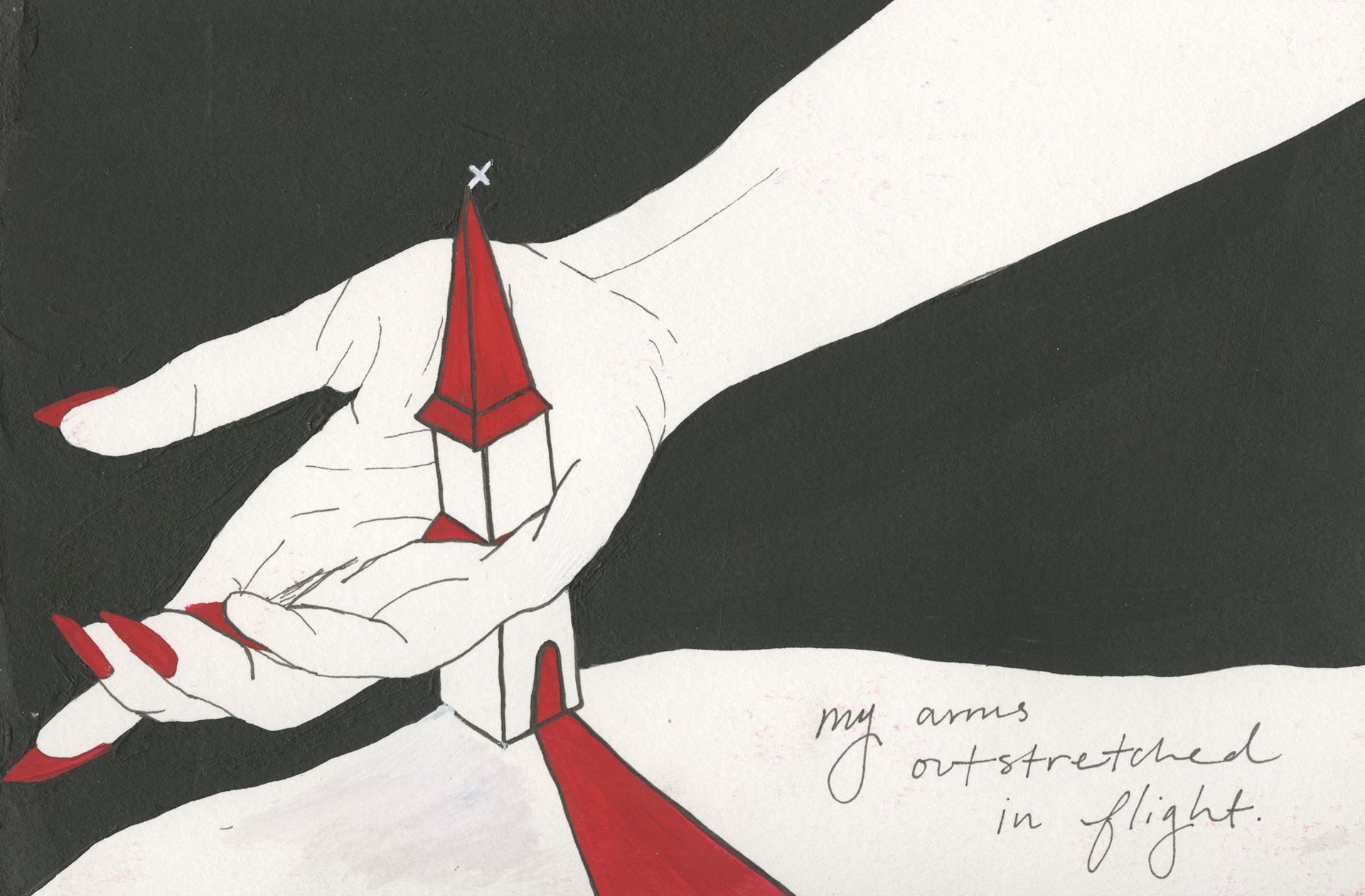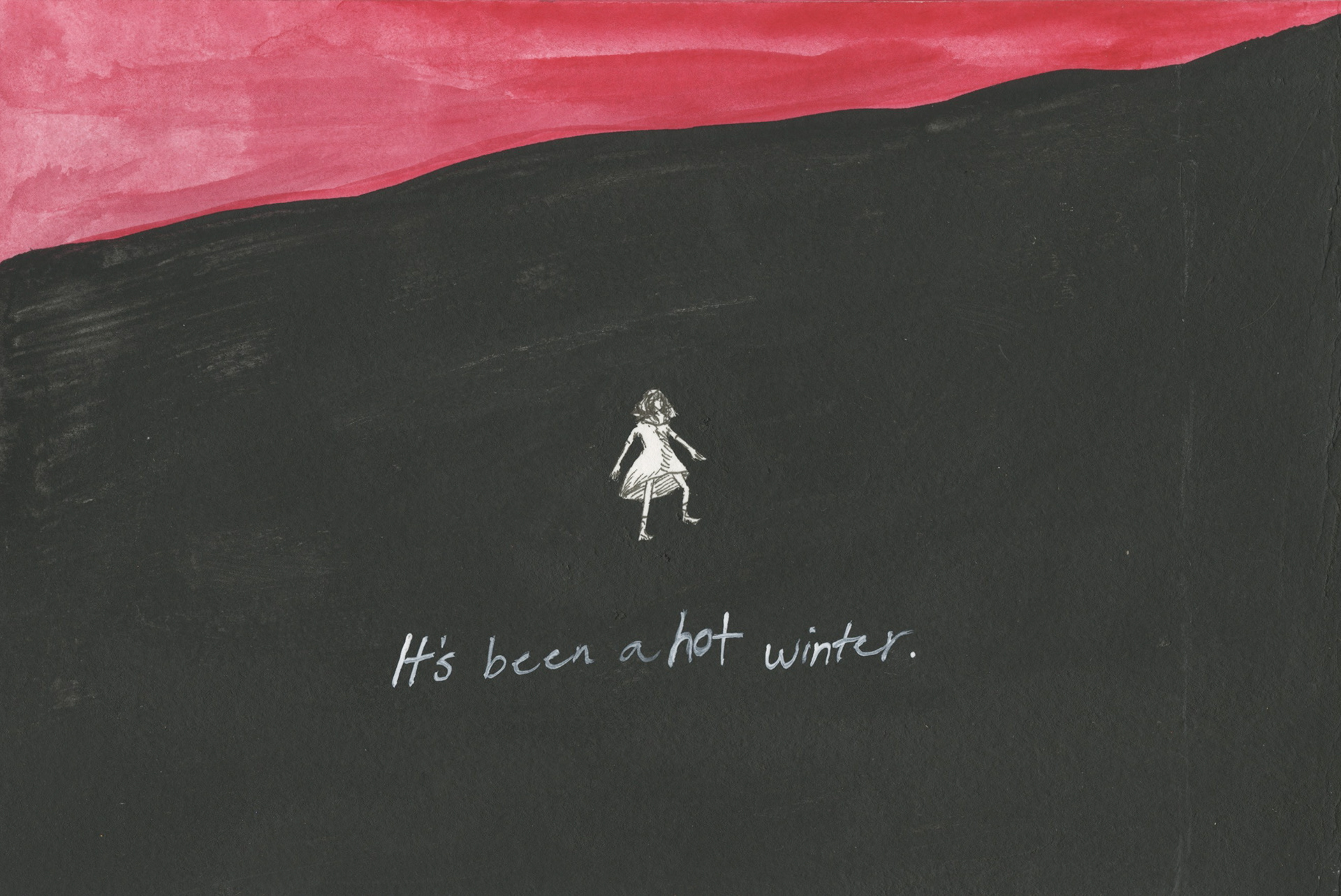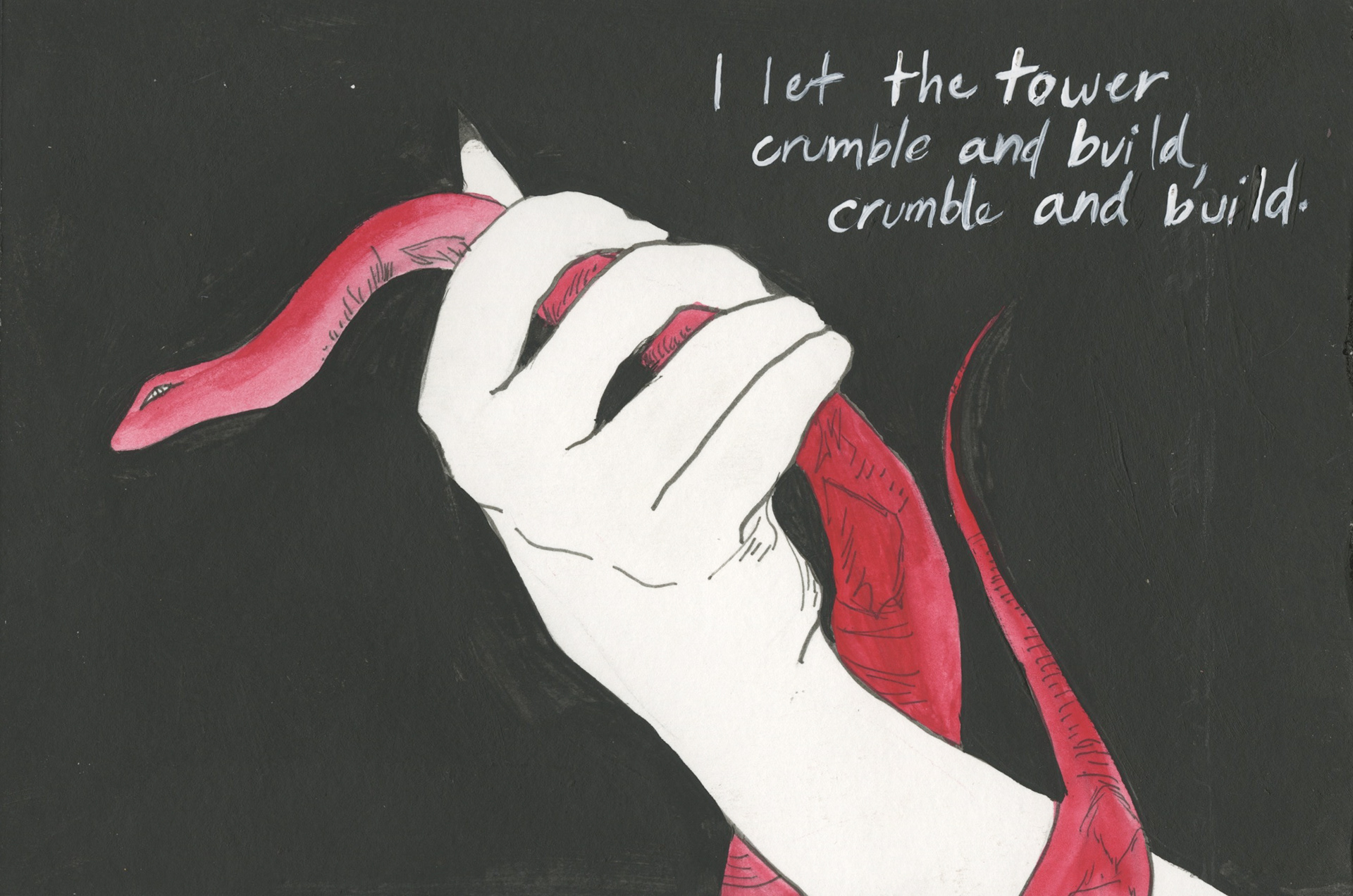 House-box structure representing spells for protection with collected herbs and oils.
EVERY HAUNTED HOUSE IN THE WISE OLD SOUTH
A 40-page artist book consisting of ink drawings and poetry. 
I WISH I WAS A RIGHT ON WOMAN
Large scale pop up book featuring a painted set of matryoshka dolls. 80 x 40 inches, acrylic on paper. 
A clay book of handmade house structures bound with strips of leather discussing abandoned houses and stories they hold within them. Hand-painted and hand-formed, acrylic paint on air dry clay, 4 in x 5 in.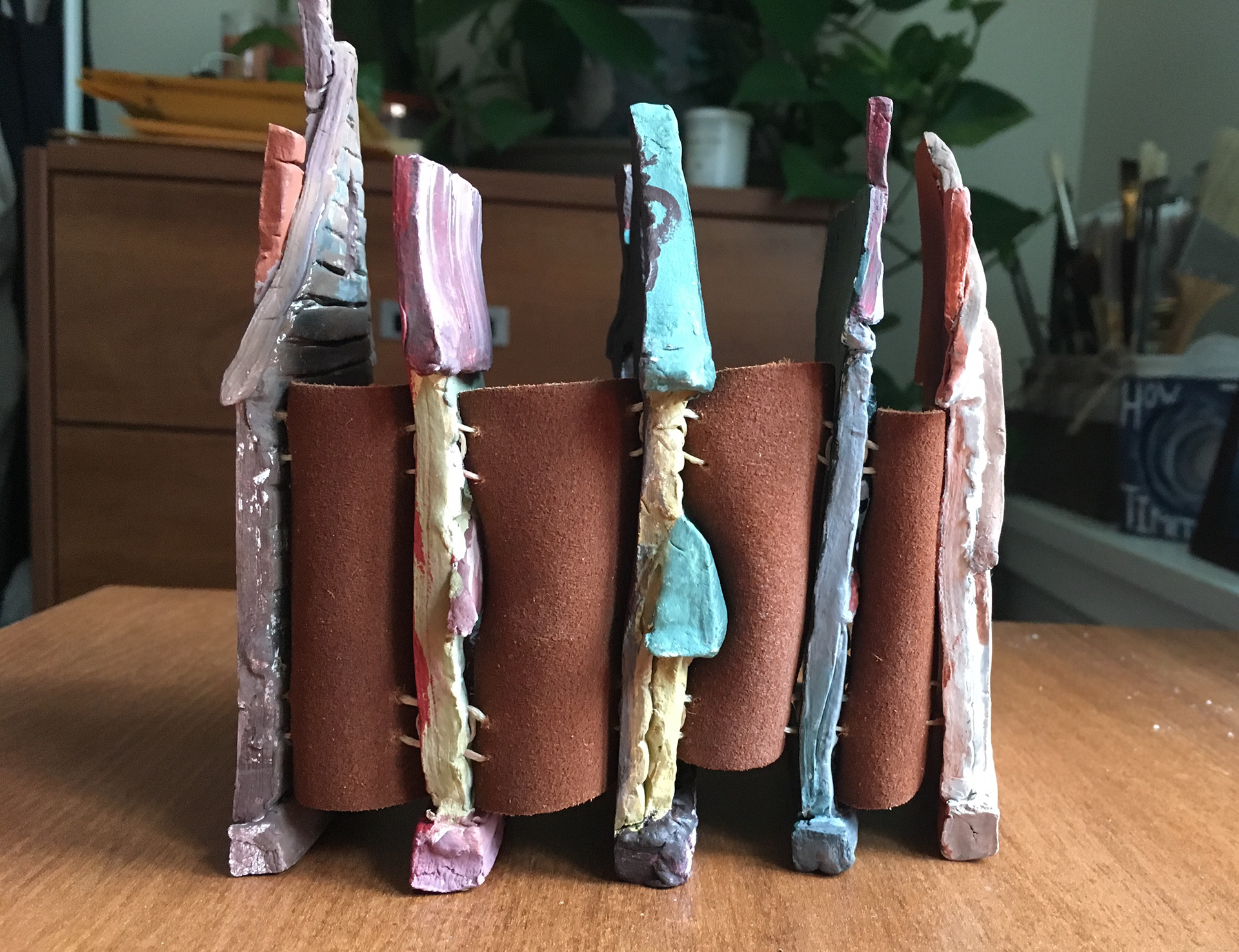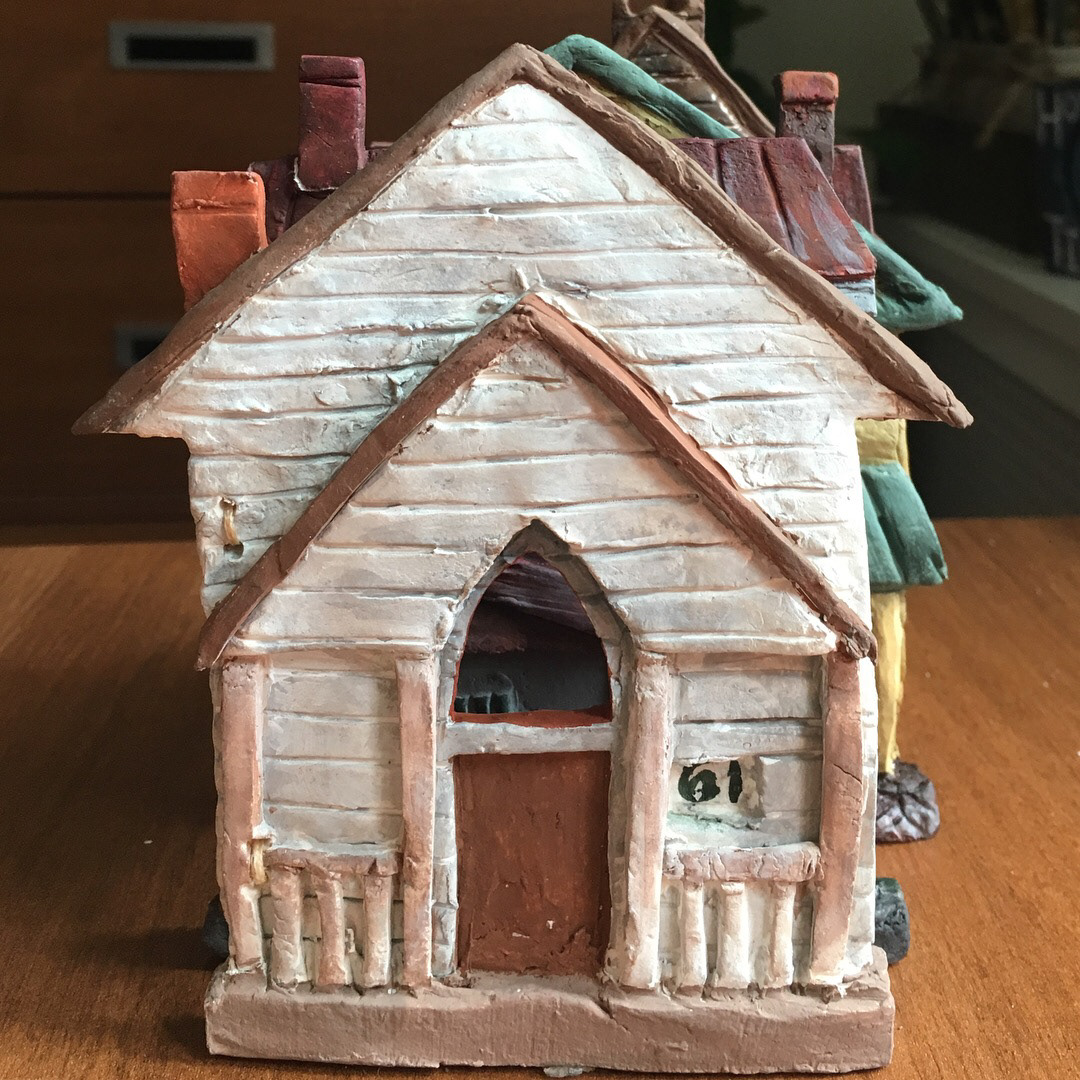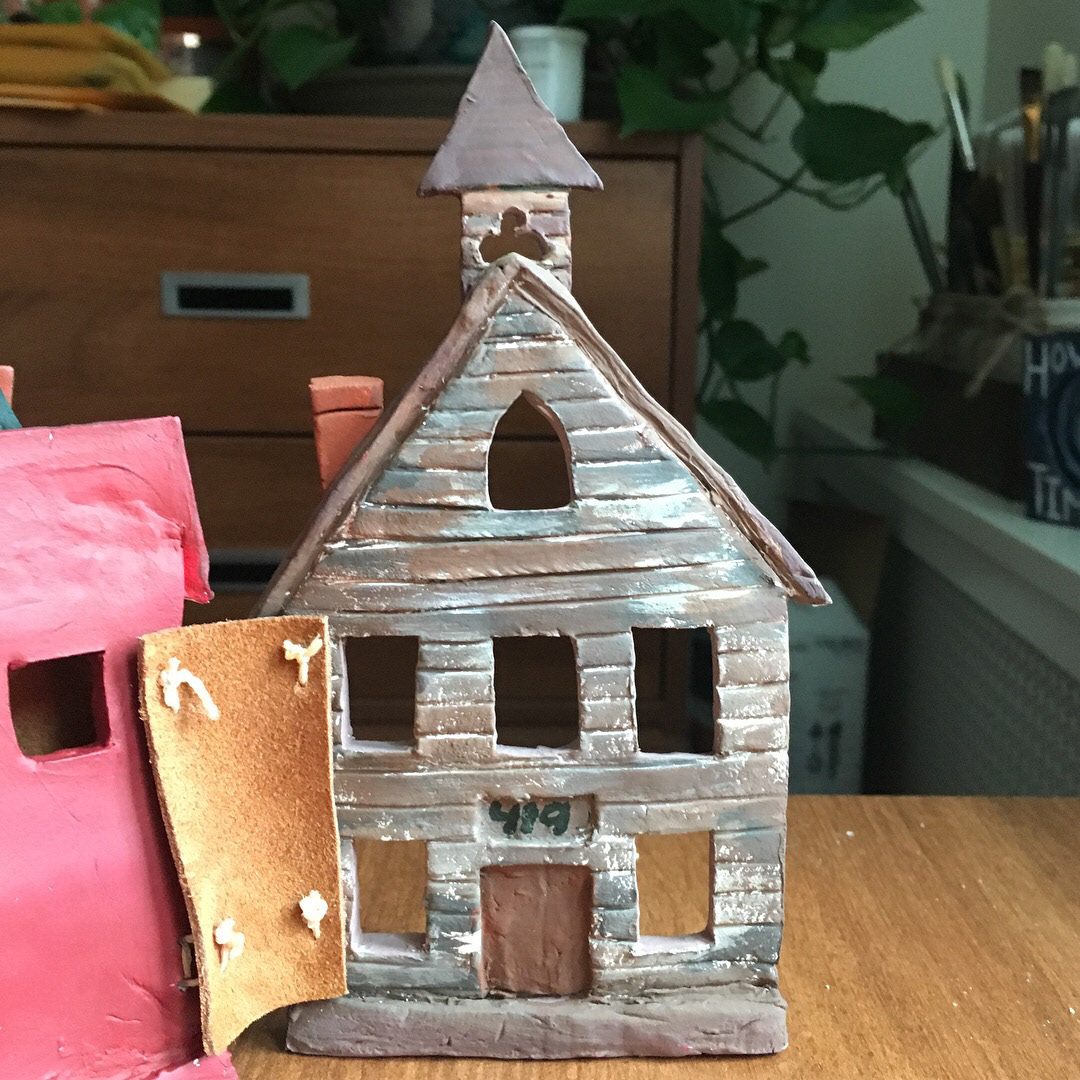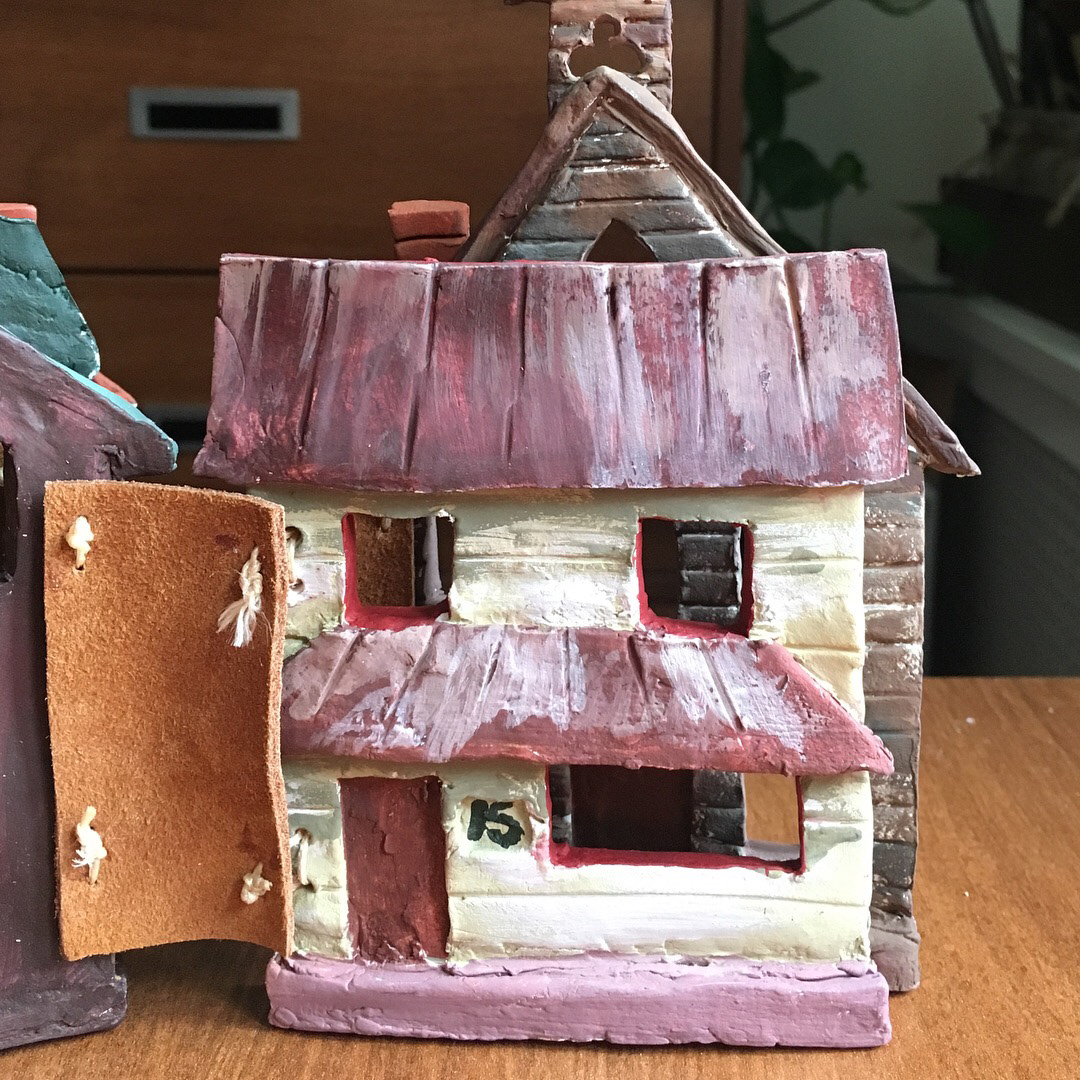 MEMORIES FROM MY OTHER BODY
A blanket book chronicling stories of love, loss, and grief. Hand-painted and hand-sewn, 36 in x 36 in.